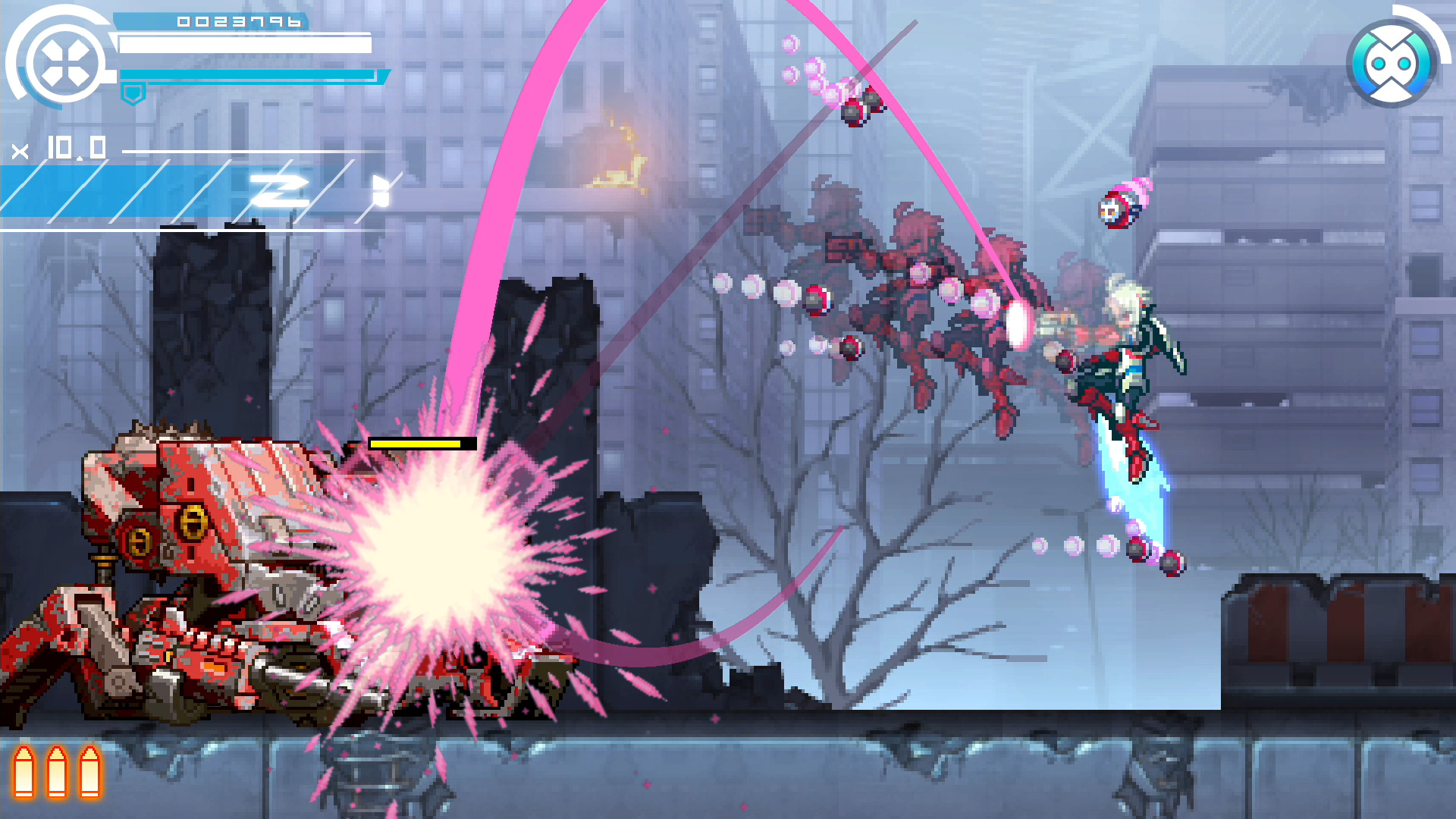 Fans ensured that they were, injecting over $5 million into the project and helping it earn the title of second most-funded video game of all time. Koji Igarashi, who is the renowned developer responsible for overseeing beloved classics like Castlevania: Symphony of the Knight, revealed Bloodstained: Curse of the Moon as part of the BitSummit indie-gaming event in Japan today. One of the stretch goals for the Kickstarter was an 8-bit-style mini-game for consoles and handhelds - a game that was announced today.
The retro spin-off is being designed and published by Inti Creates and Artplay, not 505 Games and Koji Igarashi. Along the way, three fellow travelers will join Zangetsu, and each are playable characters.
"Switching to these characters with their unique abilities will unlock new paths through the treacherous stages", the game's YouTube description reads. Your choices in recruiting these adventurers will change the difficulty of the game, and may even affect the ending! That means anyone who backed over a certain amount will get a code for Curse of the Moon for free.
More news: IPL Highlights MI vs RR: Jos Buttler stuns twitterati with unbeaten 94
While Ritual of the Night harks back to Symphony of the Night and later Castlevania games, Curse of the Moon looks back further into the series' history for inspiration, with trippy music, a limited colour palette and a small set of animations.
Igarashi added that he was able to play the spin-off himself and "had a great deal of fun with it".
Bloodstained: Curse of the Moon hits PS4, Xbox One, PS Vita, Switch, 3DS, and PC on May 24 for $9.99, and you can see the trailer below.