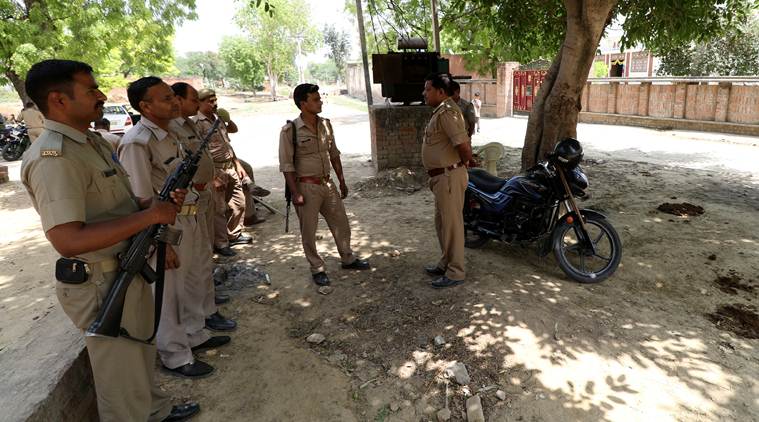 Severely criticising the government for its functioning, a bench comprising Chief Justice Dilip Babasaheb Bhosale and Justice Suneet Kumar observed: "The disturbing feature of the case is that the law and order machinery and the government officials were directly in league (with) and under the influence of Kuldeep Singh Sengar".
The High Court on Thursday took suo motu cognisance of the rape case. The case sparked further outrage after her father died on Monday of injuries reportedly sustained while in police custody.
The ruling Bharatiya Janata Party government in Uttar Pradesh handed over the Unnao rape case to the central agency after coming under attack from its political rivals for allegedly shielding Sengar. According to report, CBI took over the Unnao rape case from the UP Police on Thursday night within hours of the papers reaching Delhi from Lucknow as the Prime Minister's Office (PMO) is said to have intervened to hasten the formalities and the DoPT which works under the Prime Minister immediately issued a notification in this regard.
The court, which is expected to pass an order tomorrow, took strong objection to the delay in the MLA's arrest, as it sought details of the action taken by the government in the matter.
An FIR was lodged against Sengar under Sections 363 (punishment for kidnapping), 366 (abducting and inducing a girl), 376 (punishment for rape) and 506 (criminal intimidation) of the Indian Penal Code.
Directing the CBI to carry out investigation strictly in accordance with law, the court told the agency to consider filing an application for cancellation of bail granted to other accused in the case.
More news: Insider Traded: Amazon.com, Inc. (AMZN) Insider Sold $427550.00 in Shares
In cases involving heinous crimes like rape against a minor, accused should have been arrested, added Chaturvedi.
On Thursday, the high court had noted that the special investigation team had said that doctors and police officers had been shielding the accused, who represents Unnao in the legislative assembly.
"The victim has demanded immediate arrest of the MLA".
Hundreds of Congress workers, including women and youth, were arrested by UP police while they were protesting against the failure of UP government to arrest Sengar. "I have come here because TV channels were saying I will surrender", he appeared to taunt reporters, insisting that he was neither a fugitive nor a rapist.
The accused MLA's brother Atul Singh Sengar was arrested earlier under various IPC sections including 302 (murder) for killing the rape victim's father in police custody, a day after the girl had protested at chief minister's residence against police inaction and tried to immolate herself. It has re-registered the three first information reports filed by the state police in the case. The CBI is also looking into the charges against the victim's father, who was arrested under the Arms Act.