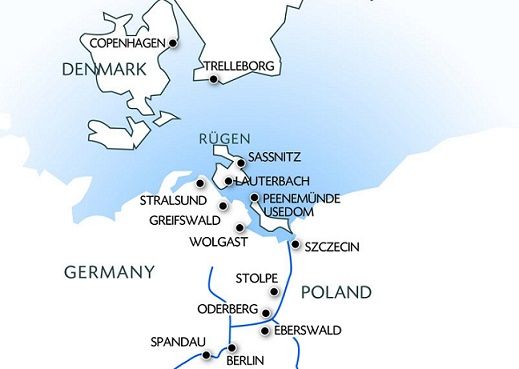 A 13-year-old boy and another amateur archaeologist have uncovered a "significant" trove of 1000-year-old coins, rings and bracelets linked to a Viking king.
At first, they thought it was aluminium - but then realised it was ancient silver. He ruled between 958 and 986 and came to be known as Bluetooth because of his dead, blue-ish looking tooth.
The discoverers of the treasure belong to about 150 active volunteer in the German state of Mecklenburg-Vorpommern, who in their spare time with metal detectors and Global Positioning System devices run over the fields in the northeast stripe.
René Schön and his student Luca Malaschnitschenko are reported to have been scouring a field with metal detectors in January, on the German island of Rügen close to Denmark in the Baltic sea, when they chanced upon what they believed to be a piece of aluminum.
"This is the largest single find of Bluetooth coins in the southern Baltic Sea region and is therefore of outstanding importance", excavation director Michael Schirren told DPA.
More news: Trump Flip-Flops on Attacking Syria in Five Years
On the German island of rügen the Amateur archaeologist in the company of his 13-year-old assistant to the investigated area, when one of them noticed something shiny in the ground that was initially mistaken for debris from the foil. This feat inspired Intel's Jim Kardach to name the tech service in honor of Bluetooth in 1997, given that "the new technology that would unify communications protocols like King Harald had united Scandinavia", according to Tom's Hardware, a Live Science sister site.
A coin unearthed at the dig.
The site of the treasure trove, Schaprode, is near where a 16-piece gold hoard dating from Bluetooth's reign was found in the 19th century.
The technology, developed to wirelessly link computers with cellular devices, was named after Bluetooth because of his knack for unification. These dates indicate that the treasure was likely buried in the late 980s, when Bluetooth lost a battle against his rebellious son, Sweyn Forkbeard. The oldest coin, a Damascus dirham, dates to 714 CE, and the newest is a penny from 983 CE.