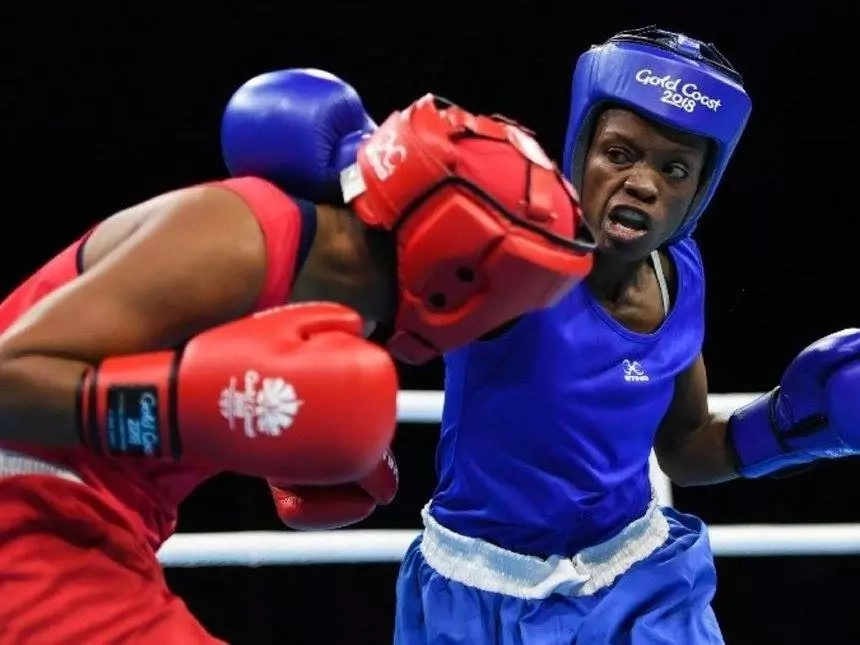 "I had a little chat with them (the deceased brothers) before I went in (the ring) and they were definitely in there with me", Nicolson, the face of Australian boxing at these Games, said.
Alongside the picture of her silver medal, Walsh added: 'This is a Gold medal, in my heart and everyone who watched knows I won.
"It's so special to win on home soil".
"I felt a lot of pressure earlier in the competition but my family have been messaging me, speaking to me and telling me they're so proud of me no matter what happens and it took a big load off", Nicolson said.
"I don't really know how I lost that fight". Odunuga and Agboegbulem will now settle for bronze medals in the event.
The 27-year-old was initially left out of Australia's road team for the world championships last September in a controversial selection decision by Cycling Australia's high-performance manager Simon Jones.
But hopes of Rio Olympian Jason Whateley making it three for three for the host nation were dashed when he lost to New Zealand's David Nyika by unanimous decision in Saturday's 91kg final at Gold Coast's Oxenford Studios.
Yesterday Hosking admitted she needed to change late previous year and Jones and CA were both among the "team behind the team" she thanked.
More news: Food City 500 at Bristol Motor Speedway moved up on Sunday
"But she's the face of the Games and sometimes that's the way it is".
Cameroon officials told 7 News that most of the athletes disappeared in the middle of the night, some even leaving their belongings behind at the athlete's village.
"But to be able to get refugee status, they would actually have to prove that if they returned to Cameroon they would face a well-founded fear of persecution due to their political opinion, religious belief or ethnicity".
"It's been quite an interesting time with the Games", he told the ABC.
Gold Coast 2018 Commonwealth Games Corporation chair Peter Beattie said athletes went missing at "every Games" and the athletes had not breached their visas.
While acknowledging it was unknown why the athletes had fled, Cr Dobie said it was perhaps not shocking.
"I'm at a point in my career where I want to really embrace that role (leadership), and I think I did that today and with all my preparation. But it's just going to make me stronger".
The peloton was gradually whittled down over five laps before they turned for home with 30km to go, with the Aussies Katrin Garfoot, Shannon Malseed, Gracie Elvin, Sarah Roy and Tiffany Cromwell all supporting Hosking.