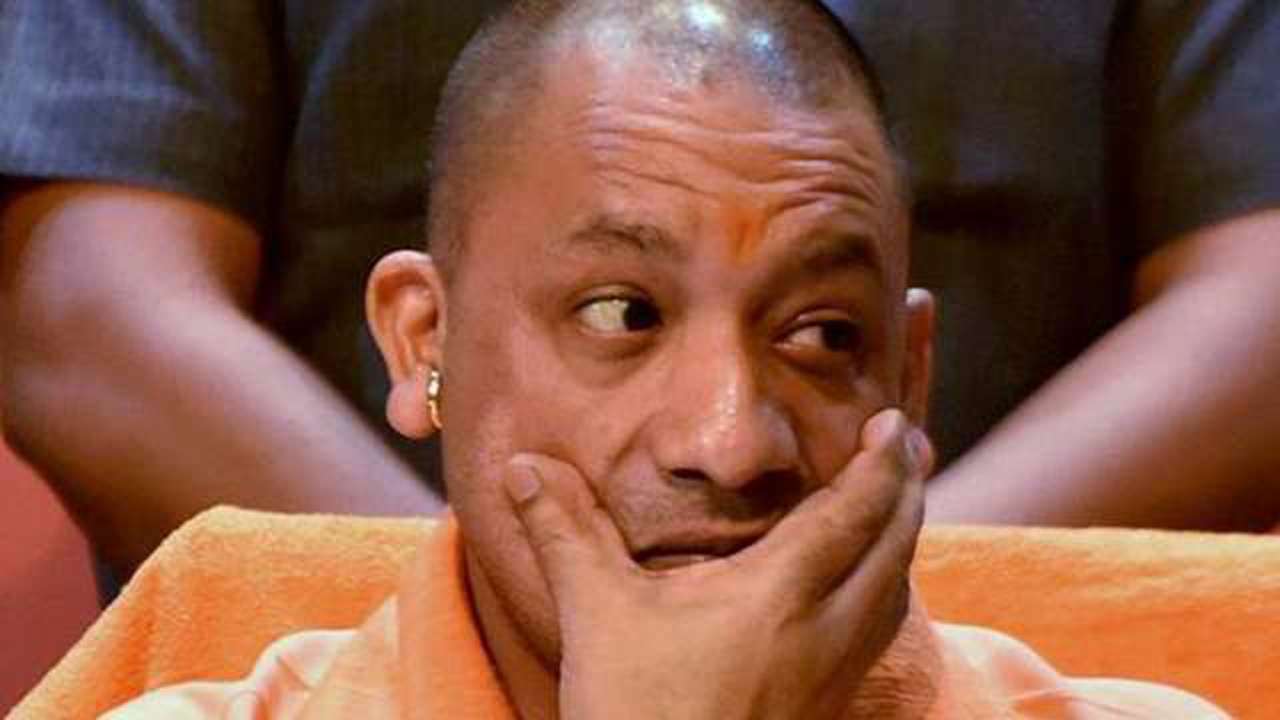 The bypolls were necessitated after Uttar Pradesh Chief Minister Yogi Adityanath and Deputy Chief Minister Keshav Prasad Maurya vacated the Gorakhpur and Phulpur Lok Sabha seats respectively, following their election to the state legislative council.
In Phulpur the SP has taken a lead with 54, 562 votes against BJP's Kaushiendra Singh Patel of the BJP with 47, 631 votes. Samajwadi Party's Praveen Kumar Nishad was leading by around 3,000 votes after four rounds of counting at 12.20 pm.
The district magistrate in Gorakhpur refused to release the lead numbers in Gorakhpur for a long time and asked accredited journalists to move out of the counting hall. We will announce it soon.
Counting of votes for the Gorakhpur and Phulpur Lok Sabha bye-elections will take place on Wednesday amid tight security arrangements. BSP supreme Mayawati, who hasn't fielded a candidate in these polls, insists that there is no "alliance" yet and it is just an "agreement" - mere semantics say observers.
Gorakhpur has been a BJP seat for almost three decades but the SP and BJP joined hands this time hoping to spring a surprise.
More news: Prosecutor to Seek Death Penalty for Accused Florida School Shooter
Phulpur Bypoll: Samajwadi Party's Nagendra Pratap Singh Patel leading by 9924 votes with 87,272 votes, BJP's Kaushlendra Singh Patel second with 77,348 votes after eight round of counting.
Yogi Adityanath represented Gorakhpur for five consecutive terms in the Lok Sabha. The results are expected to be declared by Thursday afternoon, according to an Election Commission official. By-elections were also held for two assembly seats in the state - the BJP is leading in Bhabua while the RJD is leading in Jahanabad, both parties holding. The Congress put up its own candidate.
Amid poor balloting - 43 per cent in Gorakhpur and 37.39 per cent in Phulpur, both the ruling as well as the opposition was claiming victory. Praveen Nishad is leading with 1523 votes, Ten nominees were in the fight from Gorakhpur, while 22 candidates contested from Phulpur.
There 19.61 lakh voters in Phulpur parliamentary constituency, while there are 19.49 lakh electorate for Gorakhpur Lok Sabha seat. The Phulpur seat, once represented by India's first Prime Minister Jawaharlal Nehru, had been vacated by Keshav Prasad Maurya, who was state BJP chief and is now the Deputy Chief Minister of Uttar Pradesh.
Fifty-seven per cent polling was registered in Araria, Bihar's Chief Electoral Officer Ajay V Nayak said.