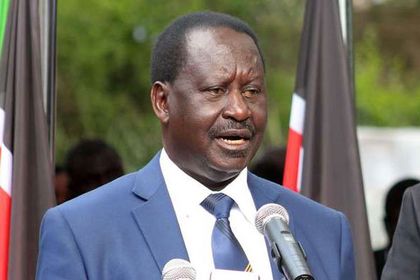 Southern Africa Centre for Constructive Resolution of Disputes (SACCORD) Executive Director Boniface Cheembe says Africa is looking at how Zambia will reciprocate following the reconciliation between Kenya President Uhuru Kenyatta and opposition leader Raila Odinga.
He also said the time had come for the country to unite and move forward, while cautioning against moves to frustrate efforts being made to bring the two leaders to the table. "The two leaders have asked us to give them an opportunity to spearhead this process and we have accepted".
They did however, attach the caveat that the ceasefire would hold only if the programme, under the leadership of the former Premier and President, resulted in tangible gains. We are alive to the painful history of political betrayal.
While announcing the formation of the People's Assemblies late past year, Odinga said the formation will be a broad based forum consisting of elected leaders and the leadership of other sectors of society in particular workers, civil society, religious leaders, women, youth and economic interest groups.
More news: Israeli Prime Minister Netanyahu Urges Feuding Coalition to Remain Intact
It has emerged that former Prime Minister Raila Odinga will not attend National Super Alliance (NASA) coalition summit slated for Monday, March 12 (today).
Fourteen of the 47 counties adopted motions for their formation despite vehement opposition from the Attorney General Githu Muigai who viewed them as unconstitutional outfits and even moved to court to have them declared so.
In a day long meeting in Athi River meant to break the ice over the now contentious deal.
The People's Assembly was announced in the wake of presidential election in August, and a repeat vote in October, both won by Kenyatta and both dismissed by the opposition as fraudulent.