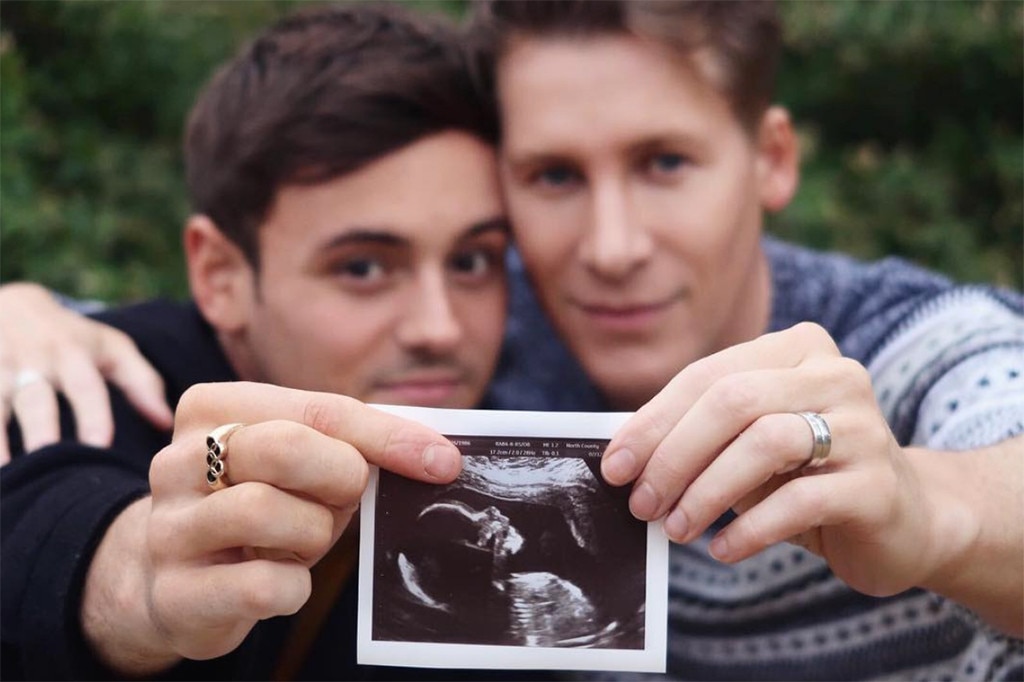 On Twitter, Tom Daley made a very special Valentine's Day announcement: that he and husband Dustin Lance Black are having a baby!
The pair marked Valentine's Day by sharing two photos of their baby's first sonogram on Instagram, with them both holding the scan up for all the world to see.
Tom has spoken about his plans for a family with husband Dustin - whom he married past year in a lavish ceremony surrounded by family and friends. "We're both lucky to have supportive families and we want to share that with our own children", he said.
Tom Daley and Dustin Lance Black have confirmed they are expecting a babyWhen is the baby due?
More news: Qualcomm's Snapdragon X24 LTE modem trounces fibre broadband speeds
Last year, Daley told the Mirror that he wanted an "army of kids".
Tom Daley is taking a dive into parenthood. 'Quite honestly, we talked about marriage within the first two weeks after seeing each other the first time in LA, ' he revealed. It was always in the back of my head that something like that could happen, but it wasn't until spring this year that something just clicked.
Dustin reiterated that sentiment soon after their engagement, telling out magazine in 2016: 'We were so busy making all these plans - we both wanted to have children; we both wanted to build a home of our own someday'. They'd gotten engaged in 2015.
Daley famously announced he was bisexual in a 2013 YouTube video. "I still fancy girls".