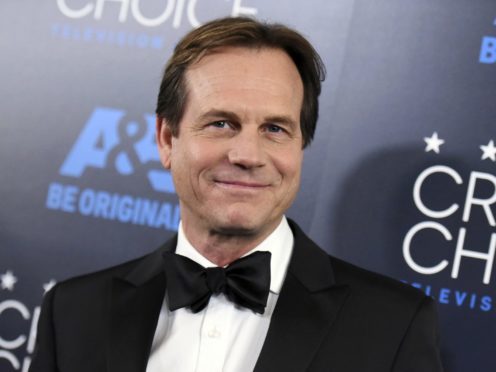 As for the hospital itself, the family says the Cedars-Sinai Medical Center in Los Angeles "concealed information relating to the risks of surgery".
Paxton, one of Hollywood's most popular actors with such credits as Twister and Big Love, was 61 when he died following a stroke last February 25, 11 days after the heart surgery to replace an aortic valve and fix an aortic aneurysm.
His family have now taken out a claim against Los Angeles's Cedars-Sinai Medical Centre and Dr Ali Khoynezhad for negligence and wrongful death.
The complaint notes that Khoynezhad deliberately performed the "unnecessary" heart surgery on Paxton and the surgeon, the hospital, as well as other staff members "acted negligently and/or recklessly and provided harmful and/or offensive management and treatment of (Paxton) thereby causing his death". The official cause of death was listed as a stroke he suffered from nearly two weeks after he underwent heart surgery.
This required Paxton to undergo another emergency surgery to fix the damage, but his condition worsened over the course of the next 10 days until the actor eventually died of a stroke.
Paxton suffered serious complications during and after the surgery, and, according to the complaint, Khoynezhad had already left the operating room, which created a delay in treating the damage.
More news: SpaceX's Core Booster Crashed - This Is How Elon Musk Explains The Event!
E! News said the "Twister" and "Titanic" actor's wife and children filed the court documents Friday. The defendants also didn't adequately explain the risks associated with the "unconventional surgical approach" that Khoynezhad proposed using, for which "he lacked experience".
According to the Paxton family attorneys, Khoynezhad left his position at Cedars-Sinai shortly after the star's death.
"State and federal privacy laws prevent us from commenting about patient care without written authorization", the hospital said in its own statement to People when asked to comment on the lawsuit.
But, the statement added: "Nothing is more important to Cedars-Sinai than the health and safety of our patients".
Paxton was born in Fort Worth on May 17, 1955. He was starring in the TV series "Training Day" when he died.