A passenger jet carrying 162 people got stuck on a cliff's edge moments after skidding off a runway early Sunday at Turkey's Trabzon Airport.
Shocking footage from inside the plane just moments after the crash shows passengers evacuating as women and children are heard crying out in fear. If it had slid any further along the slope, the plane would have likely plunged into the Black Sea in the Turkish province of Trabzon.
Pegasus said in a statement the aircraft had been successfully evacuated and no injuries were reported.
Trabzon Gov. Yucel Yavuz said that investigators were trying to determine why the plane had left the runway.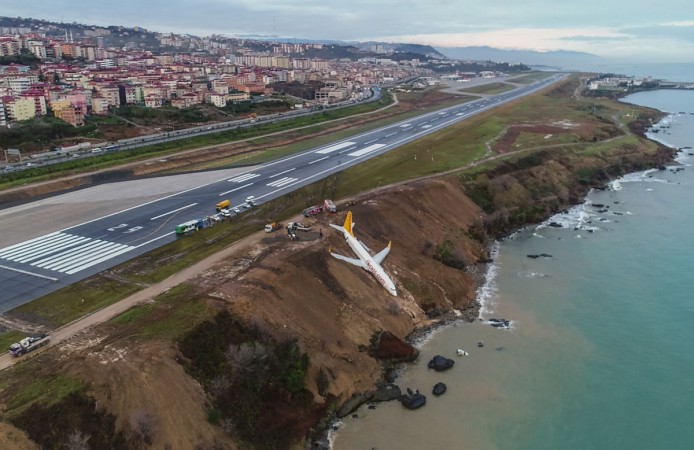 A Pegasus Airlines Boeing 737 passenger plane is seen struck in mud on
"We tilted to the side".
State-run Anadolu news agency said there was panic on board as the plane went out of control before finally getting stuck in the mud, according to the BBC.
The aircraft (TC-CPF) had arrived at the Black Sea resort as flight PC8622 from Ankara on 13 January.
More news: Pepsico (NASDAQ:PEP) Given Hold Rating at Jefferies Group