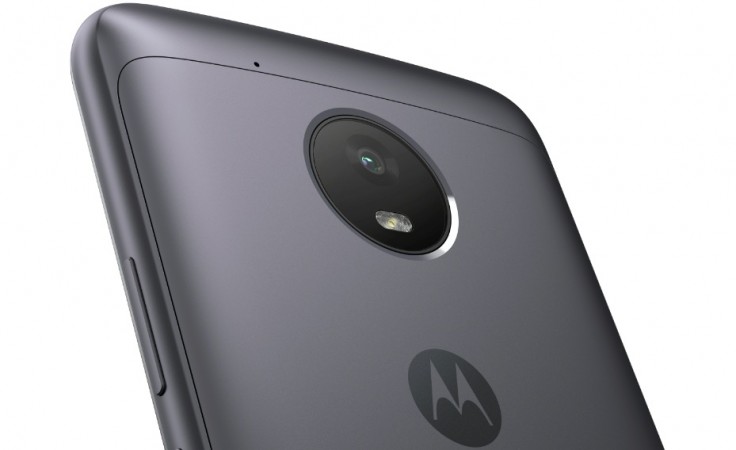 Lenovo owned Moto is all set to launch the next smartphone in its entry-level Moto E series of smartphones called the Moto E5. In terms of design, Motorola hasn't really done much to change it from its predecessor and for the most part it looks the same. Even though there's no word on the specifications yet and the fingerprint scanner has been moved to the back, the images hint at a regular 16:9 display. We're not sure what's the reason for moving it to the rear, but that's one of the possible changes that users can expect. The image shows that headset using a micro USB port on the bottom instead of any USB Type-C port in Moto E5. On the rear side, camera hump is prominent and is accompanied by a single camera lens having LED flash.
The Moto E4 had a MediaTek chipset in the Moto E4 for South East Asia. The company could also release the Moto E5 Play and the Moto E5 Plus alongside the Moto E5 this year. We also expect other connectivity features on the Moto E5 such as GPS, Wi-Fi, Bluetooth, and a 3.5mm headphone port (at the top).
The Moto E5 could be officially announced as soon as April, and we're assuming it will be sold both unlocked, and via some carriers in the US.
More news: Major Shareholder Urges GKN To Engage In Talks With Melrose
Motorola is known to follow a yearly smartphone upgrade cycle for their series smartphones. On first glance not a lot has changed, but look closer and you'll see the fingerprint scanner has been moved from the front of the phone and embedded into the Motorola logo on the back.
Other than the smooth, pebble-like body design, the Moto E5 does not stand out when compared to the other smartphones in the market.