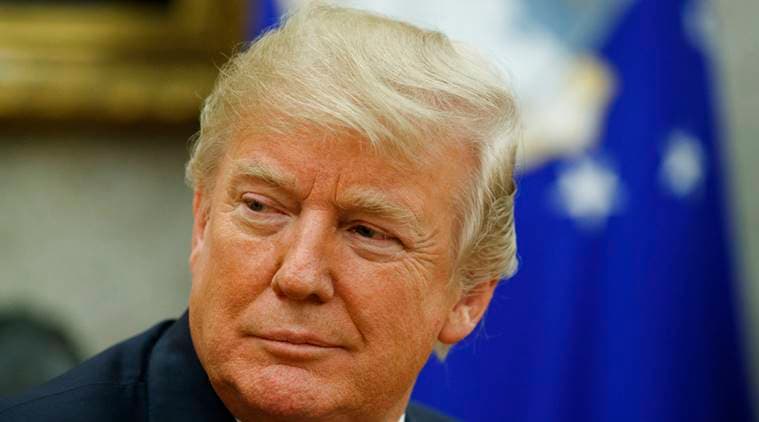 Perhaps it is PC to them.
We certainly agree, and we're sure that the millions of people President Trump insulted with his comments do, too.
Speaking to MSNBC following the report, Sen. "I think President Trump is racially ignorant and racially uninformed. What was really tough was the outlandish proposal made - a big setback for DACA!" he said in one of the tweets. "No longer can Members of Congress, particularly Republicans, stand with such a risky, disturbed, and deceitful man who is a threat to everything for which America, the greatest democracy on Earth, stands".
Donald Trump is unfit to be president.
Never said anything derogatory about Haitians other than Haiti is, obviously, a very poor and troubled country. "That was the nature of this conversation", Durbin said.
"But they have no confirmation yet", Saati said. "But I've never met a Haitian who isn't strong".
The president implied Friday morning on Twitter that maybe he should start recording meetings because there is no trust.
More news: Rwanda Saddened by President Trump 'Racist' Comments
Republican Senator Lindsay Graham of SC, also present at the gathering, said he confronted the president over his racy comments. "The most disheartening thing to me is my belief that that was the first time words that hateful have been spoken in the Oval Office of the White House". It is not true.
"We were hoping for that, but the president is not prepared to do that at this moment", Durbin said. "When the question was raised about Haitians, for example, we have a group that have temporary protected status in the United States because they were the victims of crises and disasters and political upheaval".
"Why are we having all these people from shithole countries come here?"
Trump questioned why the USA would accept more immigrants from Haiti and "shithole countries" in Africa rather than places like Norway, as he rejected a bipartisan immigration deal. Richard Durbin of IL, the lone Democrat present in the Oval Office at the time, said Trump's denial was false and the president had said things that were "hate-filled, vile and racist". "We, along with the president, are committed to solving an issue many in Congress have failed to deliver on for decades". "The President and all those attending the meeting know what I said and how I feel", Graham said in a statement.
Around 10:15 a.m., Trump returned Durbin's call and was told about the main elements of the deal.
"For a president to call a country, a nation, with that name, I find it's way, way, way outrageous".