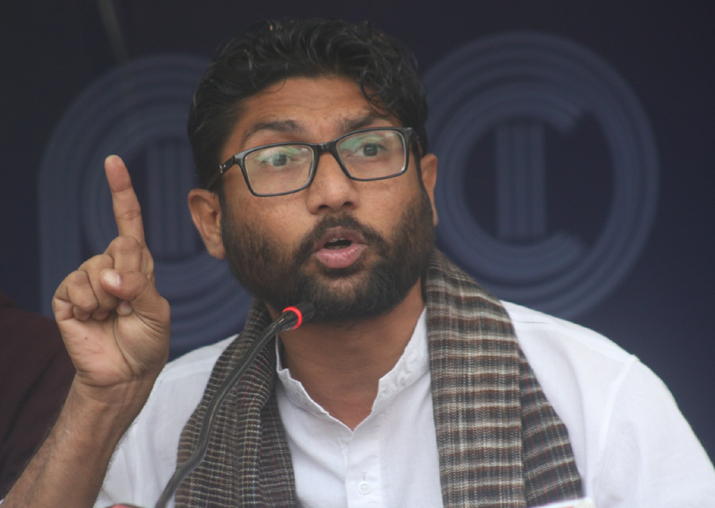 Following the violence, a complaint has been filed against Gujarat MLA Jignesh Mevani and Jawaharlal Nehru University student Umar Khalid in Pune for allegedly making controversial statements during an event called "Elgar Parishad", to commemorate the 200th anniversary of the battle of Bhima-Koregaon, at Shaniwar Wada in Mumbai on December 31.
On Thursday, the Mumbai police had denied Mevani permission to hold a rally.
He also denied instigating violence at Bhima Koregaon and said he had never visited the place or participated in the shutdown.
The FIR comes a day after cases was registered against two pro-Hindutva leaders, Sambhaji Bhide and Milind Ekbote, on charges of orchestrating the violence during celebrations to mark the battle.
Young politicians and activists are set to come under one roof at the All India Student's Summit 2018. During these last three days, entire Pune police force was busy in maintaining law and order in the city.
More news: Arsenal willing to meet Pavon release clause
Both RSS and BJP are being accused of instigating the violence by opposition leaders.
"Umar Khalid and Jignesh Mevani have been invited at this event here, this had been fixed earlier", said Sagar Bhalerao of the Chhatra Bharati. "We had also spoken to Mevani about the matter", said Sachin Bansode of Chhatra Bharti. I am a lawmaker now and they should have thought about this before registering the FIR. "We will now take this summit and conduct it on the social media platform on January 10".
However, the cancellation of the event has triggered minor clashes between student groups and the police. They alleged that police roughed them up.
Bikkad said that at a meeting held on December 31, Mewani and Khalid made allegedly inflammatory speeches that could create misunderstanding between communities, and included excerpts from the objectionable speeches. "In the next two months, we will get farmers, workers, pensioners, teachers and the youth together and organize massive protests in Nashik, Nagpur, Aurangabad, Pune and Mumbai", said Patil. "Unhone hamla kiya, palatwar ki bari hai, ladhai ko ladhenge aur ye ladhai jitna hi Koregaon Bhima ke shahidon ko shrandhanjali hogi".
"If Dalits want to fight against exploitation, they will have to take to the streets".