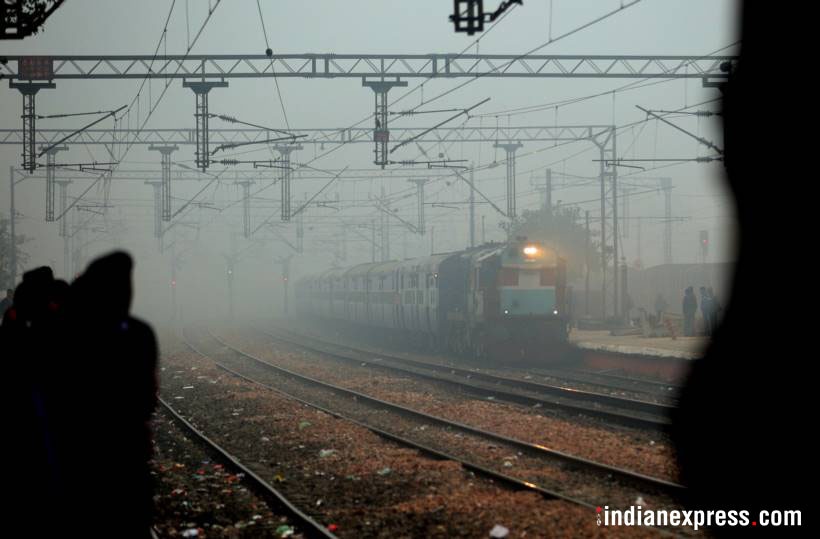 Fog in the city again disrupted the schedule at the Indira Gandhi International Airport on Friday with 17 flights delayed.
Even the Air Quality Index for Delhi on Thursday was recorded at 363, a dip from Wednesday's 398 - both fall in "very poor" category. Besides train services, flights have been affected as well.
Meanwhile, despite the morning chill and dense fog, the Republic Day parade rehearsal took place. Delhi is reeling under the intense cold wave with current temperature in the national capital is 10°C.
Nearly 49 trains were delayed, and at least 12 canceled because of intense fog and zero visibility.
More news: UEFA Fans' Team Of The Year 2017 Announced
As many as 500 flights, both domestic and global, flying into and out of the IGI Airport have been affected since Sunday, when the city witnessed the worst fog of the season.
The government had yesterday said that it is monitoring the situation and is trying to bring some improvement in the system after flight services went for a toss due to heavy fog in the last few days.
Similarly, 62 trains have been delayed, 20 rescheduled and 18 cancelled to and from the two main railway stations - New Delhi railway station and Old Delhi railway station, a senior Indian Railways official said. According to the India Meteorological Department, general visibility improved to 200 metres at IGI as compared to zero metres the past two days, reports PTI.