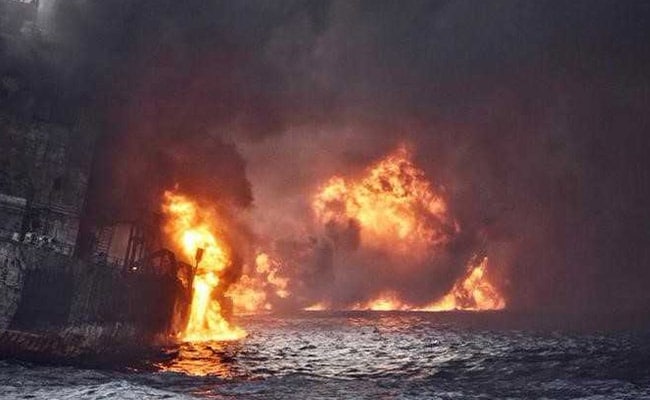 A stricken Iranian oil tanker is sinking in the East China Seas and there is no hope to rescue the crew members, an Iranian maritime official said.
The SANCHI tanker was transporting 140,000 tons of gas condensate when it collided with the Hong Kong CF Cristal cargo ship, 290 kilometers east of the Yangtze River in the East China Sea.
The Chinese freighter had 21 crew members, all of whom were reported safe.
"There is no hope of finding survivors among the [missing] 29 members of the crew", Iran's maritime agency chief Mahmoud Rastad said on state television.
The vessel, which "suddenly ignited" at midday (4am United Kingdom time) on January 6, is in danger of capsizing "at any time", according to Chinese state television.
A Chinese salvage team on Saturday recovered two bodies from the tanker. A total of 32 crewmembers including 30 Iranians and two Bangladeshis are missing.
More news: Root expected to be fit for ODI opener
All 21 Chinese crew members of the Crystal, which was carrying grain from the United States, have been rescued.
The cause of the collision, 160 miles off Shanghai, remains unclear.
Sanchi ship's hoist, which is used to enter to rescue boats and jumping into the sea, has not been coming down, the issue of which shows that Iranian sailors on aboard had no opportunity to plunge into the water, the report added.
Intense flames, bad weather and poor visibility have all hampered rescue efforts.
Three bodies have been recovered, while the other 29 bodies have not been found.