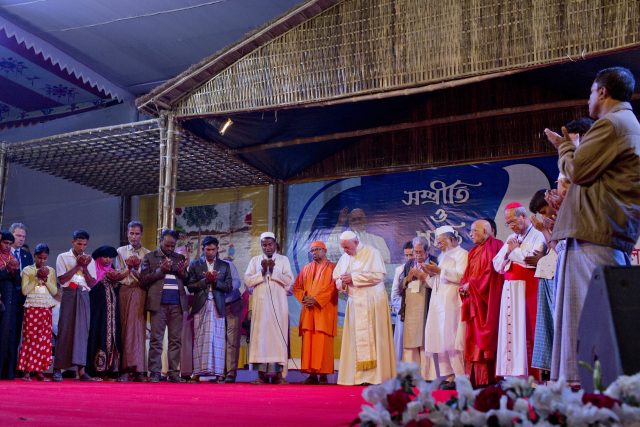 But Myanmar's refusal to acknowledge the Rohingya "remains a stumbling block" for any negotiations, Bangladesh's ambassador said on Monday. Refugees arriving in Bangladesh said their homes were set on fire by soldiers and Buddhist mobs, and some reported being shot at by security forces.
Zeid meanwhile lamented the refusal inside Myanmar, but also by some worldwide players to even name the Rohingyas, creating "a shameful paradox: they are denied a name, while being targeted for being who they are".
Human Rights Chief Zeid Ra'ad Al Hussein on Tuesday condemned the brutal attacks at and decades-long discrimination against the Rohingyas, citing they could contain "elements of genocide".
Zeid listed alleged abuses against the Rohingyas, including "killing by random firing of bullets, use of grenades, shooting at close range, stabbings, beatings to death and the burning of houses with families inside".
"Given all of this, can anyone, can anyone rule out that elements of genocide may be present?" asked Zeid.
In the sprawling camps of southern Bangladesh, now home to over 800,000 Rohingya, many say they would prefer to remain there, because they do not trust Myanmar's assurances of safe return.
Marzuki Darusman, who heads the independent fact-finding mission, told the Human Rights Council by videoconference that his team has "not yet come to any conclusion on these issues".
Hussein also said none of the more than 620,000 Rohingya who have fled Myanmar should be repatriated, unless there is what he calls "sustained human rights monitoring" on the ground.
Myanmar disassociated itself from the call for the urgent dispatch of a fact-finding mission, and the government refused to grant entry visas to commission members.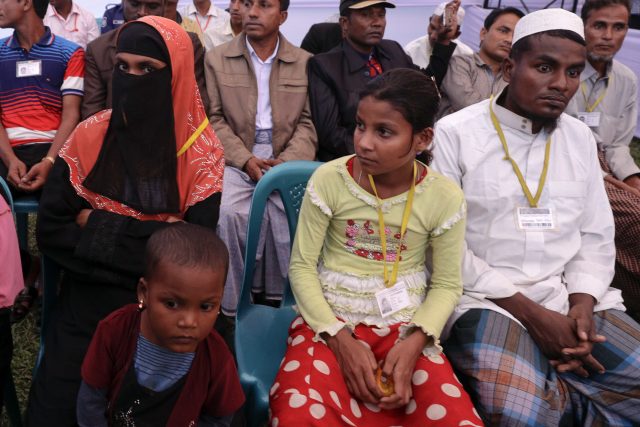 Children were among the congregation for the Pope
The Supreme Court on Tuesday posted all petitions relating to deportation of Muslim Rohingya refugees for detailed hearing on January 31.
"To date, there has been no accountability for the serious human rights violations committed by the Myanmar security forces, some of which constitute crimes against humanity", Amnesty International said in an oral statement to the Human Rights Council.
Rights groups welcomed the resolution and called for perpetrators of the violence to be held accountable for their actions. "The Myanmar authorities continue to downplay the seriousness of the reports, while refusing to cooperate with the fact-finding mission created by this Council".
"But it needs to ensure that its rhetoric is matched by its will to prevent further mistreatment, forced returns, and assaults to the human rights and dignity of the Rohingya", she said.
Kelley Currie, US ambassador to the UN Economic and Social Council, said the Rohingya's lack of Myanmar citizenship was "the fundamental root cause of this crisis", adding: "Stop denying the seriousness of the current situation".
"Those responsible for atrocities should be identified, sanctioned, and held to account", Matar said.
Myanmar's military says it is fighting militants and not targeting civilians.
A draft resolution urges Zeid's office to report on cooperation between Myanmar's government with United Nations rights monitors.
More news: Kinder Morgan, Inc. (KMI) Attaints 0.61 Time Value of Beta