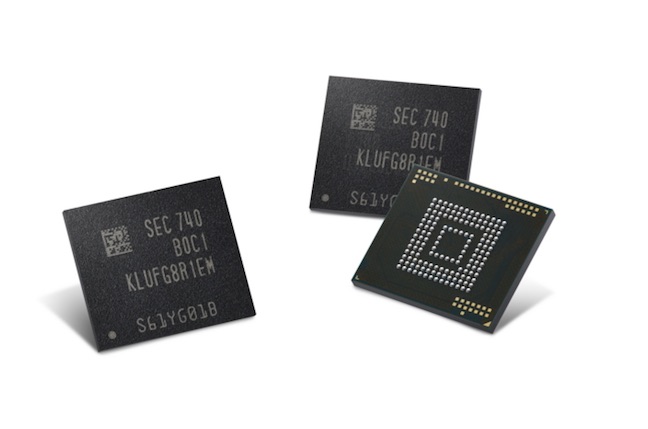 The company added it would expand production of 256Gb V-NAND chips, while it would be aggressive in ramping up the newer 64-layer 512Gb V-NAND chips. "By assuring an early, stable supply of this advanced embedded storage, Samsung is taking a big step forward in contributing to timely launches of next-generation mobile devices by mobile manufacturers around the world".
However that could change in the future as Samsung has recently announced that they have begun to mass produce what they are calling an industry first, which is 512GB of embedded Universal File Storage (eUFS).
The chip is constructed out of eight 64-layer V-NAND chips, the same memory chips that make up Samsung's 256GB chip, and a controller chip that translates commands into actions.
Aside from the increased amount of storage, Samsung has also implemented new power management technology into the new solution in order to minimize its power consumption that comes from having more storage on the solution. Entry-level Samsung flagship phones like the Galaxy S8 and Galaxy Note 8 come with 64GB of memory, but that might not be enough for some users. Imagine pairing a ton of storage alongside Qualcomm's Snapdragon 845 system-on-chip (SoC), or Samsung's recently announced Exynos 9810 (Samsung typically uses two SoCs for its flagship phones, tapping its own silicon for models that ship internationally and Qualcomm's hardware for United States variants).
More news: Acquires Shares of 46381 Marathon Oil Corporation (NYSE:MRO)
Samsung rates the new 512GB eUFS for sequential read speeds up to 860MB/s and sequential write speeds up to 255MB/s. According to Samsung, the random writes of the UFS package are approximately 400 times faster than the 100 IOPS speed of a conventional microSD card. However, if the company starts using this storage module, we may be facing the prospects of losing the microSD card slot.
To maximize the performance and energy efficiency of the new 512GB eUFS, Samsung has introduced a new set of proprietary technologies. The top candidate right now is the Galaxy S9, which is expected to be Samsung's next flagship Android smartphone.
This time it's named "upcoming flagship smartphones and tablets" as the ideal application.