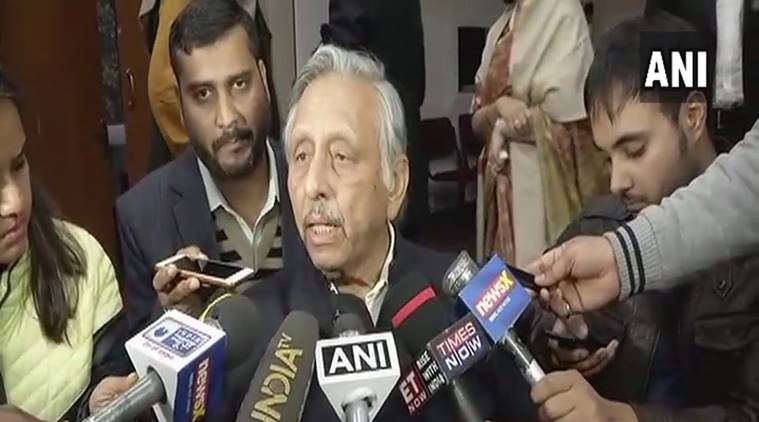 The prime minister, while inaugurating the Ambedkar International Centre, had earlier on Thursday hit out at the Congress, saying parties seeking votes in the name of the architect of the Indian Constitution's name tried to erase his contribution to nation building.
Shah took to Twitter and posted, "Neither shocked nor surprised by Mani Shankar Aiyar's referring to PM as 'Neech.' This is the culture of the Congress Party".
Asked about Rahul Gandhi's tweet that he did not appreciate Aiyar's words to address the Prime Minister, Aiyar said he could talk about it only after meeting Gandhi.
"They called us donkeys, neech, gandi naali ke keede...the people of Gujarat will give a befitting reply to such derogatory language. However, if my language has caused damage to the Congress party in Gujarat, I apologise, I apologise for using a word which can be interpreted into some other meaning".
More news: Atletico crash out, Chelsea sink to second place
Union minister Ravi Shankar Prasad, on behalf of the ruling BJP, held a press conference to attack the Congress over Aiyar's comment. Mani Shankar was reacting on a comment made by PM Modi who targeted former PM Jawaharlal Nehru for sidelining the contribution of Dr. BR Ambedkar.
Aiyar said his statement was lost in translation as he never meant to say that the PM was a low born. "People will answer them through the ballot box". "It is an insult to poor people of India and Gujarat". They insulted me when I was the Chief Minister. In English, there is a clear distinction between "low" and "low-born". It is very possible that in Hindi - which is not my natural language and which I learned after much effort - I translated "low" as "neech". "But in Hindi if low means low-born, then I tender apology", he told reporters. Modi and his party, the BJP had used the remarks to their advantage while reminding people that he was being targetted for having a humble background.
Wading into the controversy, Finance Minister Arun Jaitley said Aiyar's "neech" remark displayed a mindset that only one elite family can be a ruler and the rest are only the "neech". The prime minister also accused the Congress leadership of having a "Mughal" mindset.