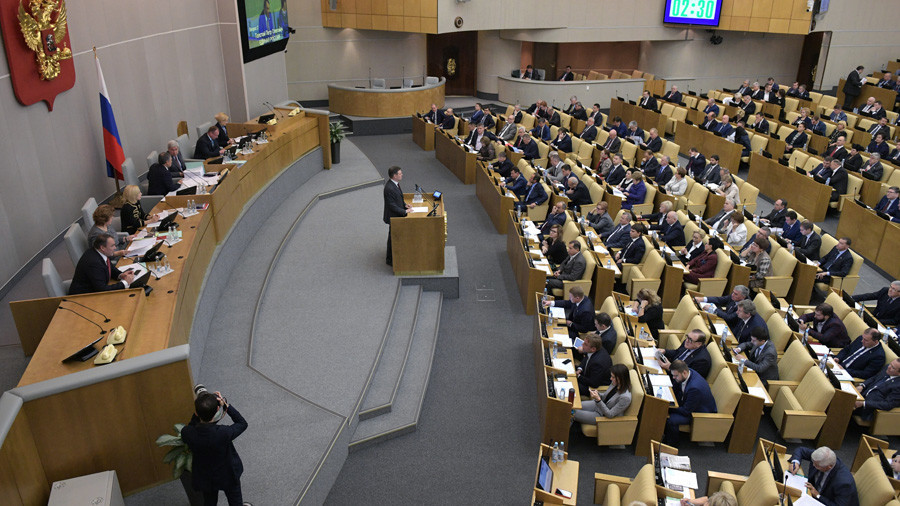 Russian Federation is moving ahead with legislation that threatens US media outlets operating in the country.
Russia's lower house of parliament, the State Duma, passed in the third and final reading a law on designating media outlets as foreign agents if they receive funding from overseas.
US-backed Voice of America and Radio Free Europe/Radio Liberty could be hit.
The law could require designated media outlets to disclose where they get their funding and how they spend it, though the bill does not specify on what basis foreign media would be compelled to register.
Members of parliament have given contradictory statements on whether the law could apply to commercial TV network CNN.
"A hybrid war has been declared against us and we are obliged to respond", Communist Party leader Gennady Zyuganov said in parliament.
Pyotr Tolstoy, a deputy speaker of the Duma who authored the bill, said he expects the Justice Ministry to take "pinpoint retaliatory measures".
Once the amendments are passed, the "foreign agents law" will also apply to all foreign media working in Russia, as well as Russian news publications funded or in any way financially assisted from overseas.
The legislation did not include a list of media organizations that will be targeted, and lawmakers said they would be chosen by Russia's Ministry of Justice.
More news: Disappointing price for 163-carat flawless gem 'a worrying sign'
The bill will go to the upper house and then to President Vladimir Putin for signing.
The bill was pushed through the legislature in less than a week as retaliation for the United States forcing the label upon Russian state-funded news outlet RT, formerly known as Russia Today.
Putin's spokesman Dmitry Peskov said the legislation will provide the necessary framework for the government to retaliate to any foreign action against the Russian media.
The law requests all groups that receive foreign funding and engage in vaguely defined political activities to register as foreign agents.
The move is likely to effect the Russian services of major worldwide media outlets such as the BBC, Deutsche Welle and Radio Free Europe/Radio Liberty, as well as the independent newspaper Novaya Gazeta.
Many NGOs have closed in response to the legislation.
Washington considers RT a propaganda arm of the Kremlin and told it to register its American operation under the Foreign Agents Registration Act aimed at lobbyists and lawyers representing foreign political interests.
USA investigators are reportedly looking into whether Russian government-funded outlets such as RT and Sputnik were part of Russia's influence campaign aimed at the 2016 presidential election.