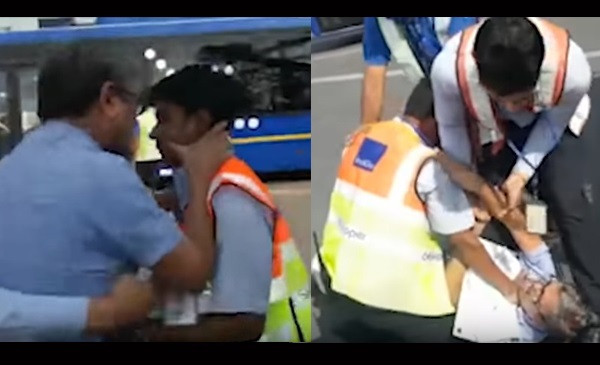 IndiGo Airlines on Tuesday issued a statement and said that by adhering to the standard operating procedures (SOPs) a major tragedy was averted. The respondents are DIAL, the civil aviation ministry, the state-run Airports Authority of India (AAI) and the aviation regulator Directorate General of Civil Aviation (DGCA). The high court is likely to hear the petition tomorrow.
A statement issued by the airline said, "Flight 6E-742 from Vishakhapatnam to Hyderabad hit a wild boar on the runway during take-off".
DIAL that time said that it has given time till early January 2018 to IndiGo and SpiceJet for shifting some of their flights from T1 to T2. Ltd decision relating to shifting a part of the airline's operations to a new terminal.
DIAL has asked IndiGo and SpiceJet to shift some flight operations-Delhi to Mumbai, Kolkata and Bengaluru-to T2 by October 29 for rennovation work at T1.
More news: Stove Top stuffing sells out of expandable Thanksgiving trousers
A DIAL spokesperson declined to comment "as the matter is subjudice".
The shifting of flight operations to T2 is a prerequisite for the commencement of T1's expansion plan.
IndiGo, India's biggest airline by market share, approached the Delhi high court on 4 November, challenging a Delhi International Airport Pvt. "We ensure customer safety at all times", IndiGo said.After all the safety checks the flight resumed its journey, but not before a delay of one-and-a-half hours, the airline said. T1 handled 24 million passengers in 2016-17, four million more than its official annual capacity.
According to the airline, the passenger was "injured" and was immediately rushed to the doctor of the AAI and was administered first aid.