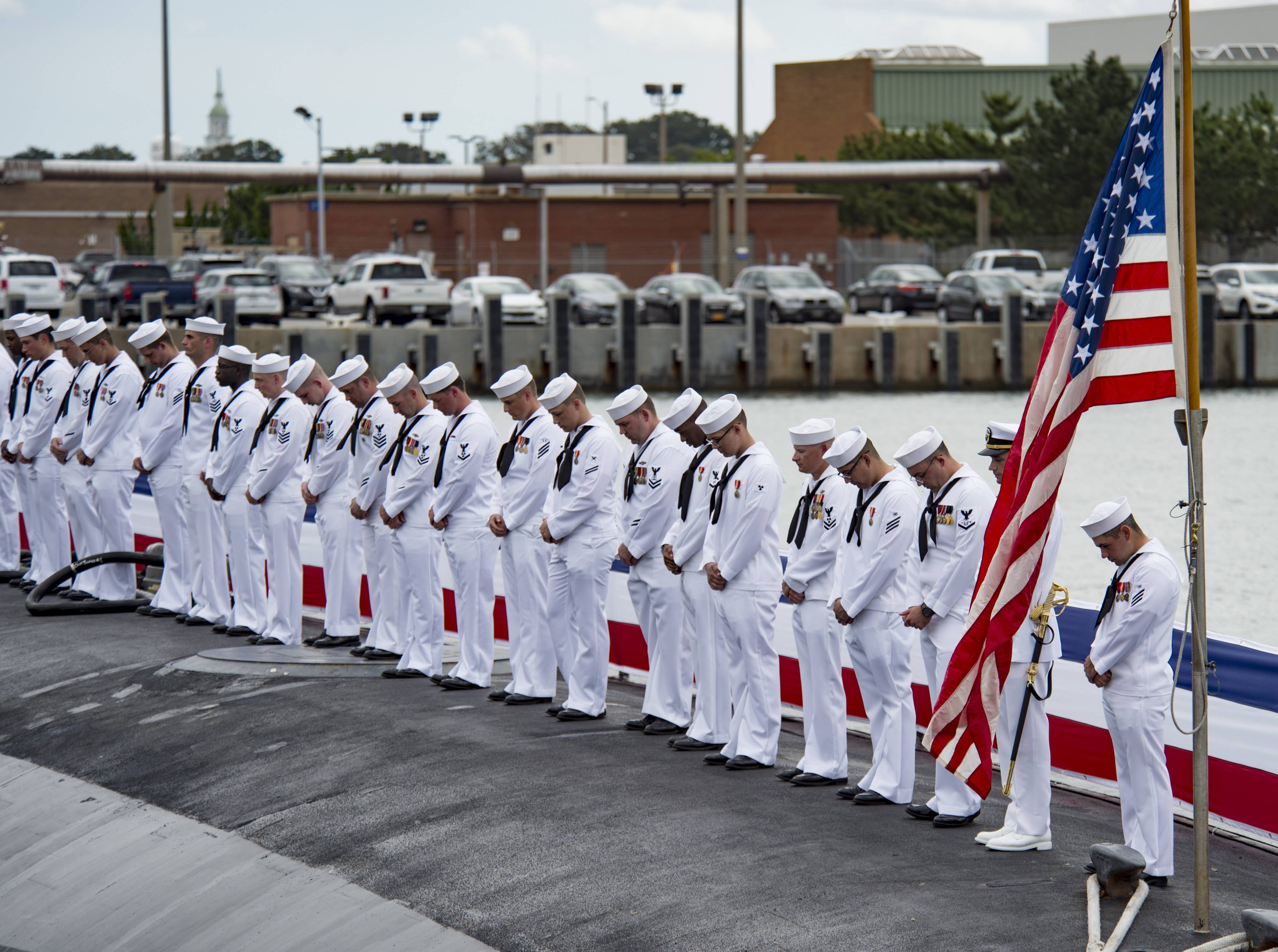 A Los Angeles-class attack submarine made a stop in the South Korean port of Jinhae, the U.S. Navy and South Korean officials confirmed Wednesday.
Yonhap quoted a South Korean official who said the Tucson "had left" and that the U.S. Navy "did not disclose its next destination".
Joining the drill from the US military would be USS Ronald Reagan nuclear-powered aircraft carrier under the USA 7th Fleet.
From the South Korean side, the Sejong the Great Aegis destroyer will participate in the joint drill. The US Navy said in a statement that the drill is created to promote "communications, interoperability, and partnership" between the two militaries.
More news: Oxford to set up world's first zero emissions zone
For the exercise, the South Korean military will also mobilize P-3 anti-submarine aircraft, F-15K, FA-18, A-10 fighter jets and Lynx, AW-159, UH-60, MH-60R helicopters. In April, South Korean media reported that Navy SEALs aboard the MI had trained with a local force to decapitate North Korea's Kim Jong Un regime.
It replaced another United States submarine, the Los Angeles-class attack submarine USS Tucson (SSN 770) that had stayed in Jinhae, a city in South Korea's southeastern region, on October 7-11.
"It is capable of supporting a multitude of missions, including anti-submarine warfare, anti-surface ship warfare, strike, surveillance, and reconnaissance".
Two U.S. B-1B Lancer bombers flew over the Korean peninsula in a show of force on Tuesday night, conducting air-to-surface missile-firing drills over the Sea of Japan (known in Korea as the East Sea) and the Yellow Sea.