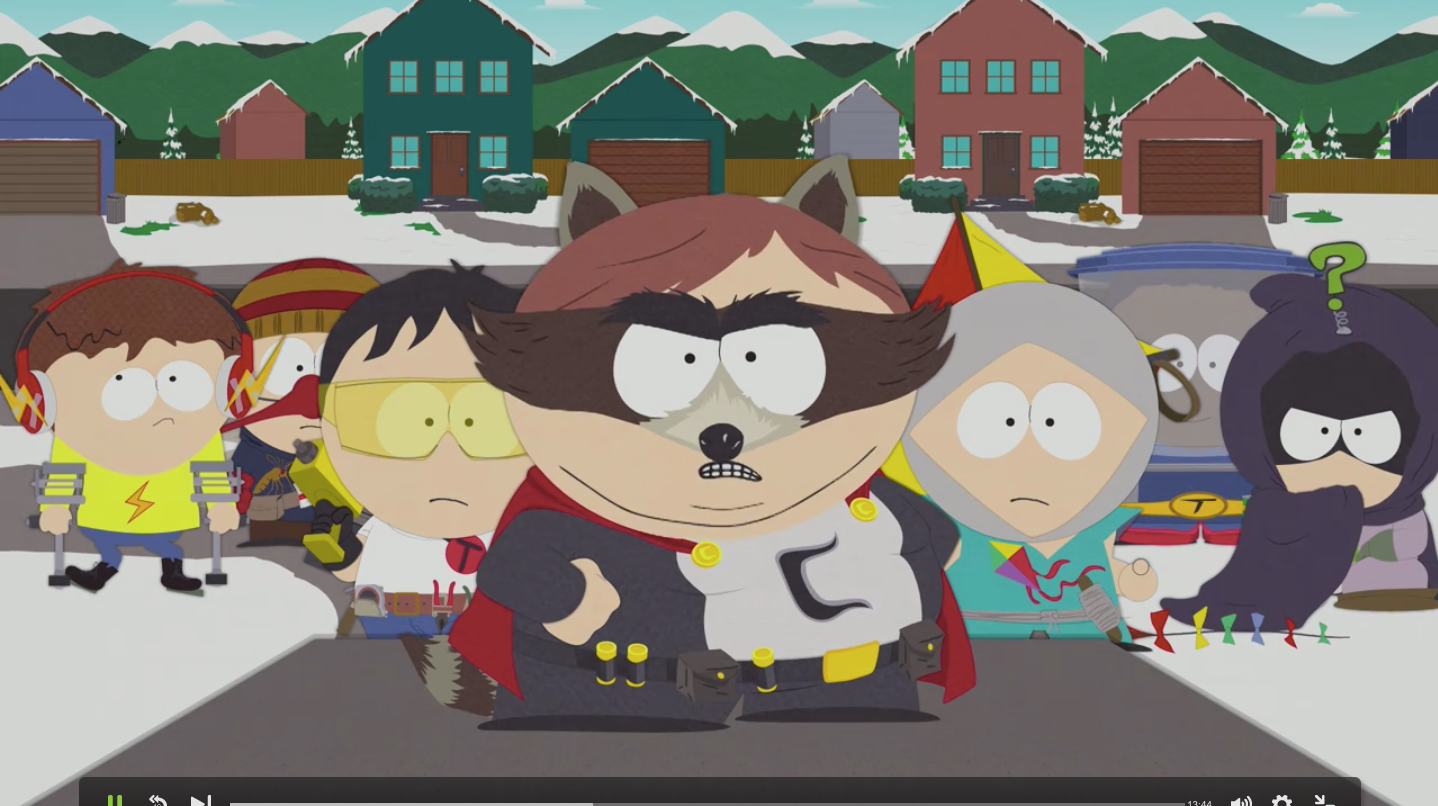 Following rampant allegations of sexual assault and sexual harassment, Weinstein was roasted big time in South Park's new "Franchise Prequel" episode, where the kids got back into their old superhero/villain personas.
The anticipated release of South Park: The Fractured But Whole is less than a week away and Ubisoft has finally detailed what players can expect in its Season Pass. The player will need to team up with The Coon and Mysterion to deal with this new threat.
The final scene is essentially the trailer we saw at E3 2016, setting us up for the video game.
With crime on the rise in South Park, the streets have never been more risky.
More news: Jupiter Fund Management PLC (JUP) Stock Rating Reaffirmed by Numis Securities Ltd
Danger Deck: Players will have to face the ultimate combat challenge in Doctor Timothy's Danger Deck. Playing this will unlock cosmetics and artifacts but there are no details on what this actually is yet. It'll also be available for $11.99 sometime in 2018. The last two DLC packs will both be available for $12 each in 2018 and are called "From Dusk till Casa Bonita" and "Bring the Crunch". The Relics of Zaron pack will be released for purchase on October 17 for $5, and Towelie will be available on October 24 for $2. Towelie: Your Gaming Bud provides helpful and hilarious advice and commentary to players at key locations throughout the game. It also comes with the Gold Edition of the game which is also available for pre-order right now.
Bring the Crunch: Introduces a new story, including an all-new superhero class.
The season pass launches with the game next Tuesday, on October 17th and is available for Xbox One, PlayStation 4 and PC.
South Park: The Fractured But Whole launches on PC, Xbox One, and PlayStation 4 on October 17.