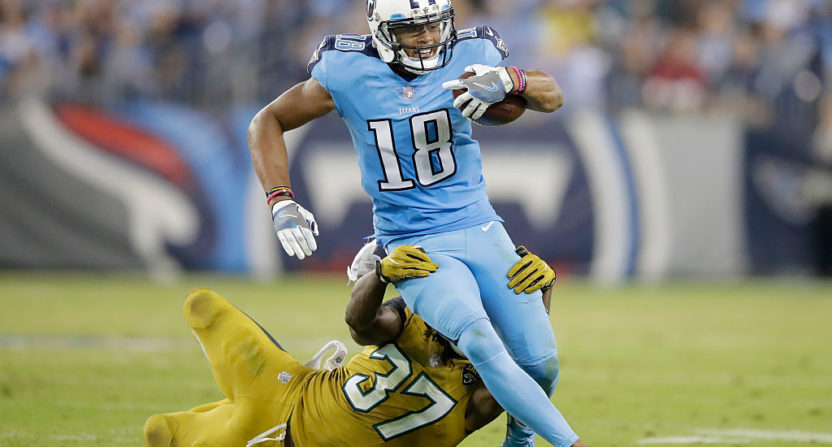 An NFL player tweeted he would quit playing football if the NFL passes a new rule requiring players to stand during the national anthem.
Matthews' response Thursday to a reporter from his verified account was captured by a screen grab.
For the Titans' last two games, Matthews has remained in the locker room during the anthem before running onto the field immediately after.
More news: Nubia Z17S, Nubia Z17 miniS With Four Cameras Launched: Price, Specifications
Matthews deleted the tweet shortly after, but a screenshot had already been saved by the news producer.
National Football League commissioner Roger Goodell wrote in a letter published this week that players should stand during the anthem, although the anthem it is not mentioned in the National Football League rulebook.
In the controversy of NFL players kneeling during the national anthem as a sign of protest against injustices in our society and the opposing opinion that this act shows disrespect toward the flag, there seems to me several misunderstandings. President Donald Trump had tweeted the day before that players need to stand or be fired. Should be really interesting to if he ends up following through on his threat or not. The receiver explained he didn't want his protest seen as a "publicity stunt". This is a movement that started as a protest against the prejudice and oppression many minorities in America face - especially as it relates to police brutality. "I fully stand with my brother Kap, and I plan to continue to do that". This is the kind of thing you would expect to find in totalitarian nations, but not in a free state.