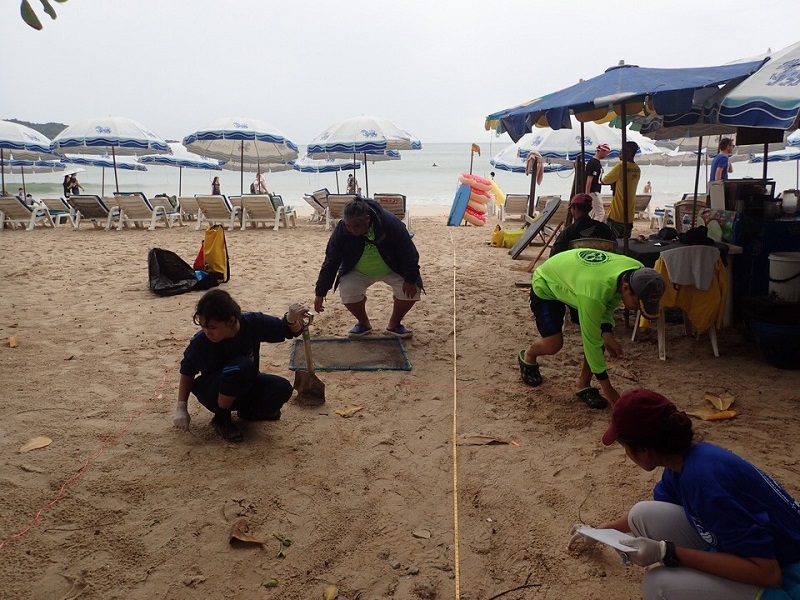 Thailand government is all set to ban smoking at beaches after massive amount of cigarette buds were found in the sand.
The move comes in response to Thailand's Department of Marine and Coastal Resources (DMCR) reporting it had picked up tens of thousands of cigarette butts from the country's beaches - making up a third of all beach waste.
An examination of just 9 square metres of Patong Beach on Phuket by the Department of Marine and Coastal Resources' Phuket Marine Biological Centre on Sept 9 found an average 0.76 butts per square metre. "And then when the chemicals from the cigarette butts reach the water, it also releases cadmium, lead, arsenic and some acid from insecticide which are poison to the natural food chain", said Buruspat to Phuket Gazette.
After finding an alarming number of cigarette butts in the sand, officials plan to begin enforcing a smoking ban on Thai beaches as early as next month.
The restriction will apply to 20 of the country's beaches, including the popular tourist destination of Phuket.
More news: Catalan leader under pressure to drop independence push
"The butts clog the drains contributing to floods".
The ban, which will come into play in November, will affect 20 beaches including Patong, Koh Khai Nok, Koh Khai Nai (Phuket); Hua Hin, Cha-Am, Khao Takiab (western province of Prachuap Khiri Khan); Pattaya, Jomtien, Bangsaen (eastern province of Chonburi) and Samila (Songkhla city).
The ban is eventually expected to be enforced on all beaches nationwide.
There will be "designated areas" for smokers located further inland, according to Jatuporn Buruspat, head of the DMCR, with containers provided to drop butts into. As it will be based on marine park law, offenders will be subject to maximum penalties of one year in jail or a Bt100,000 fine. Mr Buruspat said Thailand had the sixth most littered beaches in the world.
The measure will be presented October 22-23 during a summit of ASEAN countries about marine debris to be held in Phuket province. ASEAN countries will discuss the problem of rubbish being dumped into the sea in each country, and how they are dealing with it, Jatuporn added.