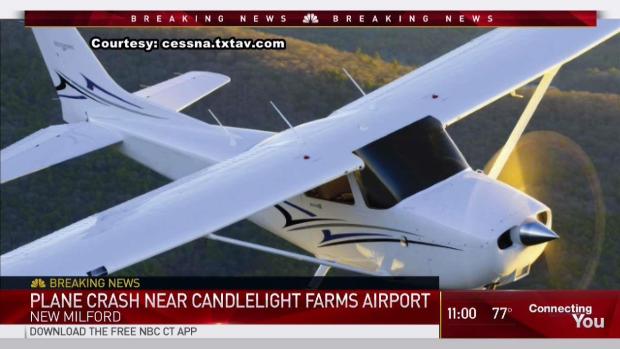 One person was killed and two others injured when a single-engine plane crashed Friday morning at an airport in New Milford, Conn., according to reports.
The Federal Aviation Administration said the plane, a Cessna 172, departed Danbury Municipal Airport around 8:30 a.m. and crashed about an hour later in a grassy area a quarter-mile from the New Milford runway. They said the pilot was pulled from the plane and flown Hartford Hospital with serious, life-threatening injuries.
Police said three people were on board the plane - a female pilot, a co-pilot and another male passenger. The co-pilot was also trapped and was presumed dead. The plane was owned by Arrow Aviation of Danbury. Lee Grabner. "All he could say was that he was in a plane crash, is all he could really articulate to us". The accident happened just two weeks after the plane had received its annual inspection.
More news: Trisha Paytas has left the building
The crash remains under investigation by the NTSB.
According to Litchfield County Dispatch, other local first responders were sent to the crash, including Sherman Fire, Sherman Ambulance, Bridgewater Ambulance and Medic 4 paramedics.
The FAA said that the plane that crashed is a Cessna C-172.